Our Mission is to start a texting app for on popular platforms (
App Store, Google Play, Windows Store, Desktop Program, etc
.) to be able to text their friends anywhere in the world. We know there is already a number of apps out there that already do that but we want to be another! We are taking donations and offering a job to anyone who knows how to do this stuff, we can't promise we can pay you good because we are just starting up but hopefully in the long run it will pay off. The founder of Messages TXT is John Stuart who came up with the idea for the name and for the app, he hopes to get this app built soon but he just came up with the idea and doesn't know how to do it. Wanna help?
Advertise with us and that will help us get started.
---
Powered by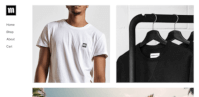 Create your own unique website with customizable templates.